Click the Blue Labels to Switch Between Channels
We are Live if you see the Red Live Icon on the top right of our TV Station
We Welcome you to HTTK TV also known as Hail to the King TV. We are an International Television Station to reach the Lost for our Lord Jesus Christ and for his Kingdom. Praise be to the Lamb of God who sits on the Throne Forever. HTTK TV Is a Television Station to Warn God's People and the Nations to turn back unto the Living God. God Almighty is to be Praised Forevermore. Hallelujah Praise the King of King's and the Lord of Lord's. I Pray this TV Station blesses you in the Mighty name of our Lord and Saviour Jesus Christ. God spoke to me many Years about having my own Television Station. It is the Lord that has done this and not me. I could not do this at all. God opened this door for such a Time as this. All Praise Glory and Honour belongs to Jesus Christ. This Television Station is the Lord's Property. This is his TV Station. God is using this for me to bring the Warning of the Lord to all Nations. God has called me as a Prophet of God to tell the people to come back to the Lord Jesus Christ before it is to Late. The Time is Ticking Saints get Ready . It is almost the Midnight Hour. Saints.
Lord Jesus I come to you and I Dedicate this Television Station and Lay this at your Feet. Use this for your Glory My Precious Jesus. God, you spoke to me many years ago about this TV Station Lord Jesus. I pray that many many Souls come to the Lord our God and be saved for you oh Lord. May you use this Broadcast for your Glory and may many Souls be saved unto the Lord our God.
In his Service
His Servant the Prophet Bishop D.T. Tonne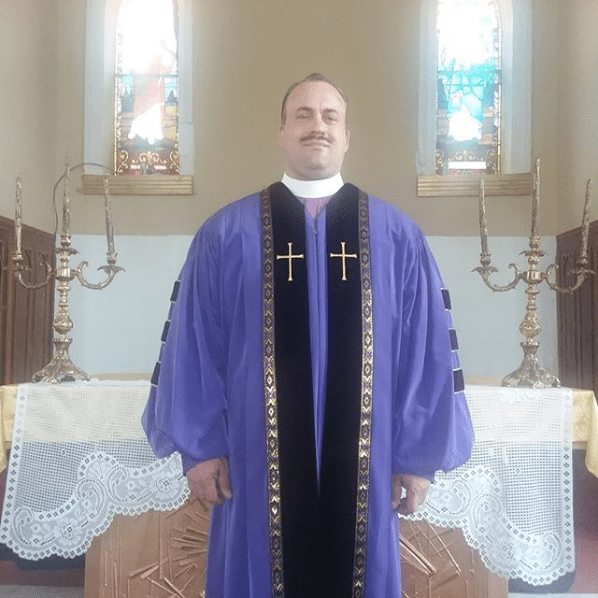 Donations
A Custom Amount means you can give
any Amount that you would like.