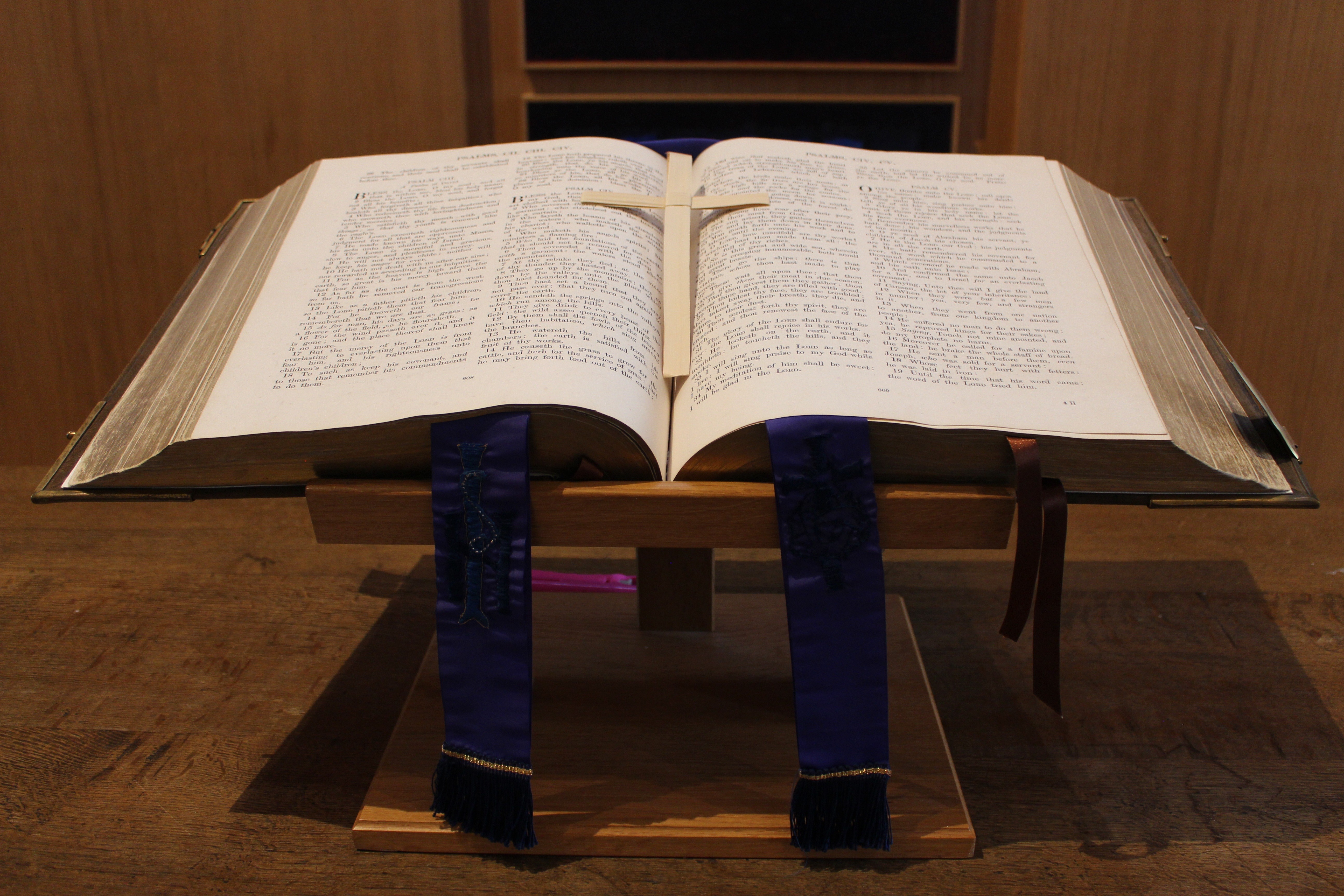 1.We believe Salvation only comes through Jesus Christ the only Begotten son of God. that is What We Believe.
SALVATION THROUGH JESUS CHRIST
John 14:6 Jesus saith unto him, I am the way, the truth, and the life: no man cometh unto the Father, but by me.
Acts 4:12 Neither is there salvation in any other: for there is none other name under heaven given among men, whereby we must be saved.
2. We believe that Jesus Christ came as God in the flesh that is What We Believe.
God in the Flesh
John 1:1 In the beginning was the Word, and the Word was with God, and the Word was God.
John 8:58 Jesus said unto them, Verily, verily, I say unto you, Before Abraham was, I am.
John 1:14 And the Word was made flesh, and dwelt among us, (and we beheld his glory, the glory as of the only begotten of the Father,) full of grace and truth.
3. We believe in the virgin birth of Jesus Christ that is What We Believe.
Virgin Birth
Matthew 1:20 But while he thought on these things, behold, the angel of the Lord appeared unto him in a dream, saying, Joseph, thou son of David, fear not to take unto thee Mary thy wife: for that which is conceived in her is of the Holy Ghost.
Matthew 1:21 And she shall bring forth a son, and thou shalt call his name JESUS: for he shall save his people from their sins.
Matthew 1:22 Now all this was done, that it might be fulfilled which was spoken of the Lord by the prophet, saying,
Matthew 1:23 Behold, a virgin shall be with child, and shall bring forth a son, and they shall call his name Emmanuel, which being interpreted is, God with us.
Matthew 1:24 Then Joseph being raised from sleep did as the angel of the Lord had bidden him, and took unto him his wife:
Matthew 1:25 And knew her not till she had brought forth her firstborn son: and he called his name JESUS.
4. We believe in the crucifixion and resurrection of Jesus Christ at Calvary on the cross that is What We Believe.
THE CRUCIFIXION
John 19:16 Then delivered he him therefore unto them to be crucified. And they took Jesus, and led him away.
John 19:17 And he bearing his cross went forth into a place called the place of a skull, which is called in the Hebrew Golgotha:
John 19:18 Where they crucified him, and two other with him, on either side one, and Jesus in the midst.
John 19:19 And Pilate wrote a title, and put it on the cross. And the writing was, JESUS OF NAZARETH THE KING OF THE JEWS.
John 19:20 This title then read many of the Jews: for the place where Jesus was crucified was nigh to the city: and it was written in Hebrew, and Greek, and Latin.
John 19:21 Then said the chief priests of the Jews to Pilate, Write not, The King of the Jews; but that he said, I am King of the Jews.
John 19:22 Pilate answered, What I have written I have written.
John 19:23 Then the soldiers, when they had crucified Jesus, took his garments, and made four parts, to every soldier a part; and also his coat: now the coat was without seam, woven from the top throughout.
John 19:24 They said therefore among themselves, Let us not rend it, but cast lots for it, whose it shall be: that the scripture might be fulfilled, which saith, They parted my raiment among them, and for my vesture they did cast lots. These things therefore the soldiers did.
John 19:25 Now there stood by the cross of Jesus his mother, and his mother's sister, Mary the wife of Cleophas, and Mary Magdalene.
John 19:26 When Jesus therefore saw his mother, and the disciple standing by, whom he loved, he saith unto his mother, Woman, behold thy son!
John 19:27 Then saith he to the disciple, Behold thy mother! And from that hour that disciple took her unto his own home.
5. We believe in the Resurrection of Jesus Christ that is What We Believe.
THE RESURRECTION
Matthew 28:1 In the end of the sabbath, as it began to dawn toward the first day of the week, came Mary Magdalene and the other Mary to see the sepulchre.
Matthew 28:2 And, behold, there was a great earthquake: for the angel of the Lord descended from heaven, and came and rolled back the stone from the door, and sat upon it.
Matthew 28:3 His countenance was like lightning, and his raiment white as snow:
Matthew 28:4 And for fear of him the keepers did shake, and became as dead men.
Matthew 28:5 And the angel answered and said unto the women, Fear not ye: for I know that ye seek Jesus, which was crucified.
Matthew 28:6 He is not here: for he is risen, as he said. Come, see the place where the Lord lay.
Matthew 28:7 And go quickly, and tell his disciples that he is risen from the dead; and, behold, he goeth before you into Galilee; there shall ye see him: lo, I have told you.
Matthew 28:8 And they departed quickly from the sepulchre with fear and great joy; and did run to bring his disciples word.
Matthew 28:9 And as they went to tell his disciples, behold, Jesus met them, saying, All hail. And they came and held him by the feet, and worshipped him.
Matthew 28:10 Then said Jesus unto them, Be not afraid: go tell my brethren that they go into Galilee, and there shall they see me.
6. We believe in being Baptized in Jesus name and being Baptized in the Father, Son, and Holy Ghost.
Baptism of the Lord.
Matthew 28:18 And Jesus came and spake unto them, saying, All power is given unto me in heaven and in earth.
Mat 28:19 Go ye therefore, and teach all nations, baptizing them in the name of the Father, and of the Son, and of the Holy Ghost:
Mat 28:20 Teaching them to observe all things whatsoever I have commanded you: and, lo, I am with you alway, even unto the end of the world. Amen.
Matthew 3:11 I indeed baptize you with water unto repentance: but he that cometh after me is mightier than I, whose shoes I am not worthy to bear: he shall baptize you with the Holy Ghost, and with fire:
Acts 2:38 Then Peter said unto them, Repent, and be baptized every one of you in the name of Jesus Christ for the remission of sins, and ye shall receive the gift of the Holy Ghost.
7. We believe in the ascension of Jesus Christ that is What We Believe.
Ascension of Jesus Christ
Luke 24:50 And he led them out as far as to Bethany, and he lifted up his hands, and blessed them.
Luke 24:51 And it came to pass, while he blessed them, he was parted from them, and carried up into heaven.
Acts 1:6 When they therefore were come together, they asked of him, saying, Lord, wilt thou at this time restore again the kingdom to Israel? Acts 1:7 And he said unto them, It is not for you to know the times or the seasons, which the Father hath put in his own power.
Acts 1:8 But ye shall receive power, after that the Holy Ghost is come upon you: and ye shall be witnesses unto me both in Jerusalem, and in all Judaea, and in Samaria, and unto the uttermost part of the earth.
Acts 1:9 And when he had spoken these things, while they beheld, he was taken up; and a cloud received him out of their sight.
Acts 1:10 And while they looked stedfastly toward heaven as he went up, behold, two men stood by them in white apparel;
Acts 1:11 Which also said, Ye men of Galilee, why stand ye gazing up into heaven? this same Jesus, which is taken up from you into heaven, shall so come in like manner as ye have seen him go into heaven.
1Peter 3:22 Who is gone into heaven, and is on the right hand of God; angels and authorities and powers being made subject unto him.
8. We believe in the second coming of Jesus Christ that is What We Believe.
Second Coming
Revelation 1:7 Behold, he cometh with clouds; and every eye shall see him, and they also which pierced him: and all kindreds of the earth shall wail because of him. Even so, Amen Revelation 1:8 I am Alpha and Omega, the beginning and the ending, saith the Lord, which is, and which was, and which is to come, the Almighty.
1Thessalonians 3:13 To the end he may stablish your hearts unblameable in holiness before God, even our Father, at the coming of our Lord Jesus Christ with all his saints.
Jude 1:14 And Enoch also, the seventh from Adam, prophesied of these, saying, Behold, the Lord cometh with ten thousands of his saints