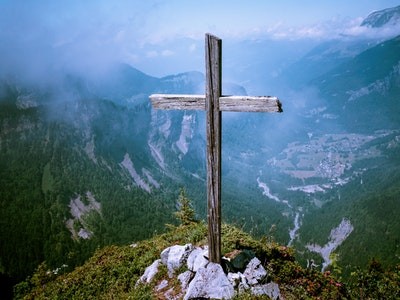 Our Mission: We are Called to respond to what Jesus Taught us to do in scripture concerning His Mission.
JESUS CHRIST'S GREAT COMMISSION
Mat 28:18 And Jesus came and spake unto them, saying, All power is given unto me in heaven and in earth.
Mat 28:19 Go ye therefore, and teach all nations, baptizing them in the name of the Father, and of the Son, and of the Holy Ghost:
Mat 28:20 Teaching them to observe all things whatsoever I have commanded you: and, lo, I am with you alway, even unto the end of the world. Amen.
Mar 16:15 And he said unto them, Go ye into all the world, and preach the gospel to every creature.
Mar 16:16 He that believeth and is baptized shall be saved; but he that believeth not shall be damned.
Mar 16:17 And these signs shall follow them that believe; In my name shall they cast out devils; they shall speak with new tongues;
Mar 16:18 They shall take up serpents; and if they drink any deadly thing, it shall not hurt them; they shall lay hands on the sick, and they shall recover.
Mar 16:19 So then after the Lord had spoken unto them, he was received up into heaven, and sat on the right hand of God.
Mar 16:20 And they went forth, and preached every where, the Lord working with them, and confirming the word with signs following. Amen.
Act 1:8 But ye shall receive power, after that the Holy Ghost is come upon you: and ye shall be witnesses unto me both in Jerusalem, and in all Judaea, and in Samaria, and unto the uttermost part of the earth.
The Mission of El-Shaddai Church of the Living Waters Majestic Ministries of Jesus Christ:
Our Mission is to destroy the works of the devil to rescue lost souls from drugs alcohol and any other type of sin and bondage that has been in their lives.
To set the captives free to open blind eyes to cast out devils to lay hands on and pray for healing through the great physician Jesus Christ of Nazareth, to set free and deliver the bound up the oppressed and the depressed.
Our Mission to introduce others to Jesus Christ who can heal their broken hearts, heal them from wounds and pain from their Childhood Past Broken Relationships, Abusive relationships, and Loneliness.
To provide Evangelism through Media will enable this Ministry to spread The Gospel of Jesus Christ to other Countries to the uttermost Parts of the World.
To Provide a stable foundation in Jesus Christ to Children and young people to train and teach them the ways of the Lord.
To Attend to all physical and spiritual needs of an individual
whether it be food clothing housing safety shelter or counseling.
To be a Financial Blessing and spiritual blessing to the children of God the Bride of Christ to be an encouragement to those in need and lift their spirits
FEED GOD'S SHEEP
Joh 10:11 I am the good shepherd: the good shepherd giveth his life for the sheep.
Joh_21:17 He saith unto him the third time, Simon, son of Jonas, lovest thou me? Peter was grieved because he said unto him the third time, Lovest thou me? And he said unto him, Lord, thou knowest all things; thou knowest that I love thee. Jesus saith unto him, Feed my sheep.