Please Click Video Above to Play
Our Lord Jesus Christ has Led me to Cover You and Pray for You in my Prayer Shawl

Please click the Video to see us Live if you see the red Live Icon on the top left in the Video.
✞Ministry Prayer Line:

(272) 208-0366
Bishop Tonne's Personal Prayer Line:

(272) 208-0366
For Preaching Engagements,Counseling or Inquiries
Operating Hours: 24 Hours a Day

Coronavirus is Affecting these Hours: Please send us a Prayer Request Instead
Please check our Calendar for our

Live

Broadcast



Were going Live on our Website Please Click here
The Advertising for our Website has cost this Ministry a lot per month. We need your Support. We are short of Partners and need Donations to continue this Ministry. If you believe that this Ministry is of Good Ground, Please Help us with a Donation. Please click here https://elijahprophetoffire.org/donation/

Our Nonprofit Organization Earned a Bronze Seal of Transparency on @GuideStarUSA! Now our Community and potential Donors, Funders, and Key decision makers can see our Commitment to Transparency and easily contact us for more Information. Check us out: https://www.guidestar.org/Profile/8172850
We have a new Church Blog Page. Please share your answered Prayers and Testimonies. Click this Link to Post Comments and Share you Prayer Request Here.
https://elijahprophetoffire.org/church-blog/
We believe Prayer is the answer to all situations and circumstances in our lives. God is faithful and true and he knows our every need before we even ask him in prayer.
Our creator knows us better than we even know ourselves, so let him lead, guide, and direct our every move each and every day.
If you have a Prayer request, please let us know so we can pray for you.
We take prayer very seriously before the Lord and we sincerely care about each Prayer need sent to us.
Prayer is extremely important before God.
So Please send us your Prayer Request so we can pray for you.
Prayer is the way we reach God and Touch the Hem of His Garment.
Every Prayer need that is sent to us is very Valuable to the Kingdom of God.
We will Sincerely Pray over you as the Lord Leads us How to Pray for you.
You are very Important to God and his Kingdom.
Each Prayer need will be Carefully Prayed over.
Here are some Scriptures that will help you when you Pray with us.
Hebrews 4:16 Let us therefore come boldly unto the throne of grace, that we may obtain mercy, and find grace to help in time of need.
Romans 8:26 Likewise the Spirit also helpeth our infirmities: for we know not what we should pray for as we ought: but the Spirit itself maketh intercession for us with groanings which cannot be uttered.
Romans 8:27 And he that searcheth the hearts knoweth what is the mind of the Spirit, because he maketh intercession for the saints according to the will of God.
Romans 8:28 And we know that all things work together for good to them that love God, to them who are the called according to his purpose.
Matthew 6:8 Be not ye therefore like unto them: for your Father knoweth what things ye have need of, before ye ask him.
Matthew 6:9 After this manner therefore pray ye: Our Father which art in heaven, Hallowed be thy name.
Matthew 6:10 Thy kingdom come. Thy will be done in earth, as it is in heaven.
Matthew 6:11 Give us this day our daily bread.
Matthew 6:12 And forgive us our debts, as we forgive our debtors.
Matthew 6:13 And lead us not into temptation, but deliver us from evil: For thine is the kingdom, and the power, and the glory, for ever. Amen.
Matthew 6:31 Therefore take no thought, saying, What shall we eat? or, What shall we drink? or, Wherewithal shall we be clothed?
Matthew 6:32 (For after all these things do the Gentiles seek:) for your heavenly Father knoweth that ye have need of all these things.
Matthew 6:33 But seek ye first the kingdom of God, and his righteousness; and all these things shall be added unto you.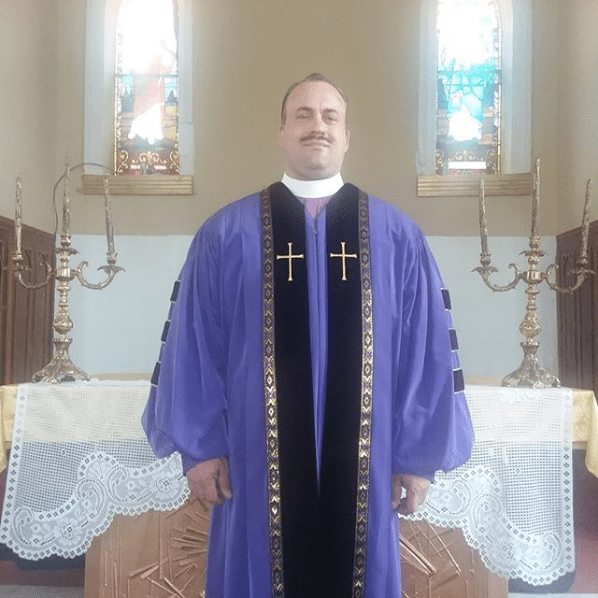 Donations
A Custom Amount means you can give
any Amount that you would like.