Partner With Us
Elijah Prophet of Fire Ministries International, Also known as El-Shaddai Church of the Living Waters, would like to invite you to be a part of our Ministry by donating to the causes which GOD has put in our hearts. Reaching out to GOD'S CHURCH, the Body of Christ, and this dying and hurting world, the unsaved, is our calling from the LORD. Preaching, teaching, prophesying, and praying for others is part of this ministry. Caring for the poor, feeding the hungry, the homeless, and the lonely is part of this ministry.
Our main goal is to reach out to America and all nations in the NAME of JESUS CHRIST and bring SALVATION to those who do not know our LORD. Being a Prophet of the LORD, Bishop Tonne hears from GOD and then in turn relays that message to the people, word for word as the LORD spoke it. Warning the nations of soon coming Judgement on this earth if the people do not Repent, Ask Forgiveness from GOD, and Come to JESUS CHRIST, Bishop Tonne will not have the blood of the people on his hands. GOD has specifically chosen him to be a messenger to the people to warn you of His Judgement and consequences of not living holy lives as unto our LORD.
GOD wants us to know how much He loves us. That is why He sent His Only Begotten Son, JESUS CHRIST, to die on the cross for your sins, my sins, and the sins of the world. JESUS voluntarily gave up His life so that we might have eternal life with the FATHER forever. He sacrificed all he had so that we might not go to an eternal Hell forever, burning in the lake of fire. GOD LOVES YOU!!!!! HE created you!!!! He does not want any to perish and burn. He knows the torments of the devil and his fallen angels and demons, and JESUS HAS PAID THE PRICE FOR OUR SINS. We must, however, choose JESUS in our lives, in our hearts, and live for Him until death. We cannot walk the fence and live for the devil one day and the next live for JESUS. We have to die to the flesh, live for JESUS, and die in JESUS in order to enter into the gates of Heaven.
Finances for the Ministry are needed in order to carry out our goal and objectives for this cause. Mass media, including television, YouTube, Website, and other media channels is a way to reach the people, especially in other countries. GOD wants all people to be saved, not just America. We have to reach the entire world for Him.
Money, Donations, are a necessary part of carrying out GOD'S requests and His Will for our lives. You can be a big part of that mission and know in your heart that you are taking part in bringing others to CHRIST through your money, prayer, and interaction with Elijah Prophet of Fire Ministries International. We all are Ambassadors for CHRIST, and you can take part in all that is going on in the Ministry. Whether you are called to Ministry or not, you can participate in all that El-Shaddai Church does for the LORD. Donations will enable us to carry out our mission and know that we are pleasing the LORD and fulfilling His Will for our Church. .
We believe Elijah Prophet of Fire Ministries International will be able to influence GOD'S Church, the Body of CHRIST, and those who do not know CHRIST as your LORD and SAVIOUR, the unsaved, to know GOD more intimately and know His purpose for you in this life.
Small or large sums of money, every dollar counts for the KINGDOM of GOD. GOD loves a cheerful giver. He knows your heart. 2 Corinthians 9:7 "Every man according as he purposeth in his heart, so let him give; not grudgingly, or of necessity: for God loveth a cheerful giver."
Please pray about it and consider tithing to our Church weekly or monthly if you do not have a home church you are giving to. If the LORD leads you to donate, we will greatly appreciate your kindness and obedience unto the LORD. We honor, respect, and praise the LORD and the KINGDOM OF GOD, and we want to please the LORD in all that we do. We will respect your donation and use it only as GOD leads.
Thank you again for your donation. Again, please pray about the amount GOD wants you to give and be obedient to His request. May GOD bless you and your family and keep you safe.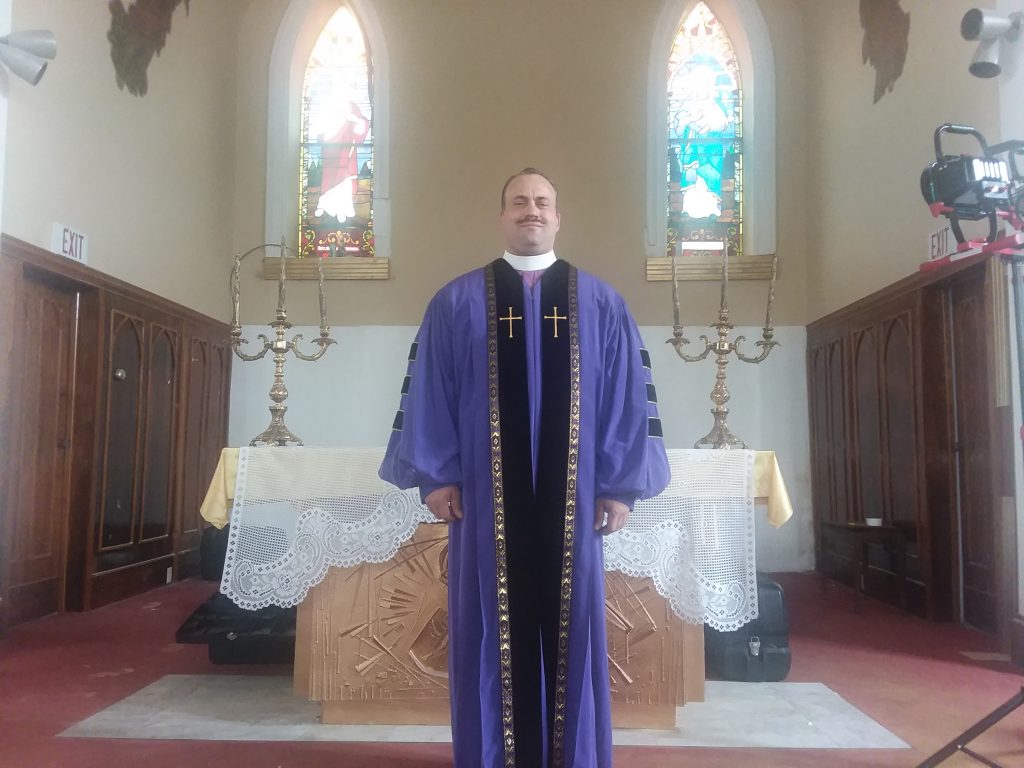 A Custom Amount means you can give

any Amount that you would like.